Playing VCE Exams Is Easy:
VCE Exam Simulators by Avanset
VCE Exam Simulator BASIC
Easily open VCE files play VCE practice exams benefit from realistic exam simulation.
VCE Exam Simulator PRO
Creating and editing VCE exams is easier than you think!
Get Started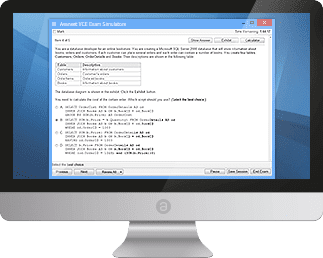 VCE Exam Simulation
for Mac
Study for your IT exams by playing VCE files on your Mac. Explore the smooth interactive exam experience
Learn more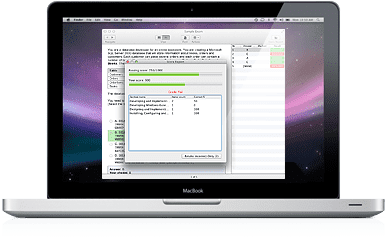 VCE Exam Simulation
for Mobile
Go mobile with your studies: play VCE exams anywhere
on your iOS and Android devices.
Learn more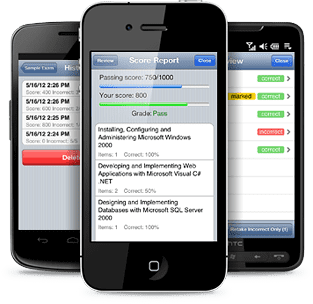 VCE Exam Simulators
Software that enables working with VCE files and their multiple features

VCE Player for Mac
VCE software for Mac OS

VCE Mobile
VCE Software mobile versions are available for Android and iOS - tablets and smartphones
VCE Mobile
As you have probably heard, VCE software is also available for two most popular mobile platforms: Android and iOS, and can be installed both on smartphones and tablets. VCE Mobile provides users with the same experience and functionality as the regular version. Here's a quick tutorial of how to add VCE exams to your mobile device once you have VCE Mobile installed.
Adding VCE exam files to iPhone /iPad
From your computer:
To make sure your VCE software works properly on your iPhone/iPad, check if you have the current versions of VCE Exam Simulator for Mobile for iPhone / iPad, as well as the latest update for iTunes; your iOS software should be updated to the version 6.0 or later.
Via upload.avanset.com:
From your computer:
Open the VCE Simulator app in your iPhone/iPad
Tap get and wait to the VCE file to appear on your screen, and then proceed with your download.
Adding VCE Practice Exams To Your Android Device
Direct file transfer from your computer:
Before you begin, remember that some Android devices allow direct file transfer from the user's computer. Check the manual of your gadget to see if this is an option for you.
VCE Exam Simulator for Mobile for Android:
Via upload.avanset.com:
From your computer:
From VCE Exam Simulator for Mobile for Android: