Playing VCE Exams Is Easy:
VCE Exam Simulators by Avanset
VCE Exam Simulator BASIC
Easily open VCE files play VCE practice exams benefit from realistic exam simulation.
VCE Exam Simulator PRO
Creating and editing VCE exams is easier than you think!
Get Started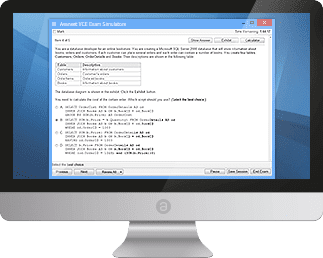 VCE Exam Simulation
for Mac
Study for your IT exams by playing VCE files on your Mac. Explore the smooth interactive exam experience
Learn more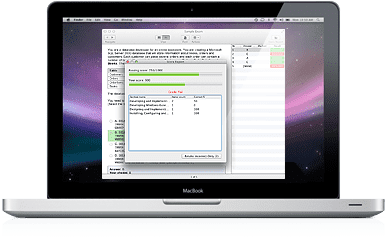 VCE Exam Simulation
for Mobile
Go mobile with your studies: play VCE exams anywhere
on your iOS and Android devices.
Learn more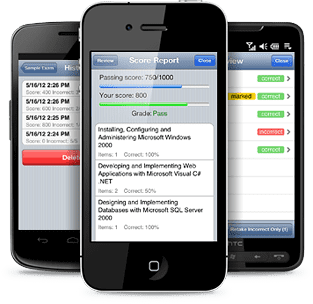 VCE Exam Simulators
Software that enables working with VCE files and their multiple features

VCE Player for Mac
VCE software for Mac OS

VCE Mobile
VCE Software mobile versions are available for Android and iOS - tablets and smartphones
VCE Manager: How To Open and View VCE Files
VCE files can only be opened with special software, VCE Manager, also known as VCE Player. This software can be downloaded from www.avanset.com. Click that orange GET STARTED button to proceed: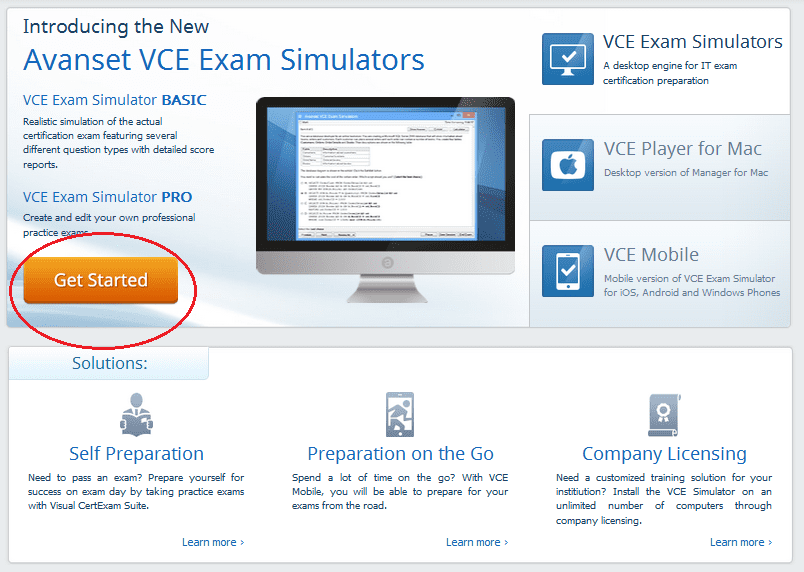 You will have a choice of 2 options: VCE Exam Simulator BASIC and VCE Exam Simulator PRO.
The BASIC Option only includes VCE Manager, enabling users to open and play VCE files, and is packed with useful functions such as score review, show/hide answer, save session and alike.
VCE Exam Simulator PRO includes 2 programs: VCE Viewer and VCE Designer, so in addition to opening VCE files and taking VCE practice exams, users can create and edit their own VCE files. Decide what your goals are, select your option and follow instructions to complete your download: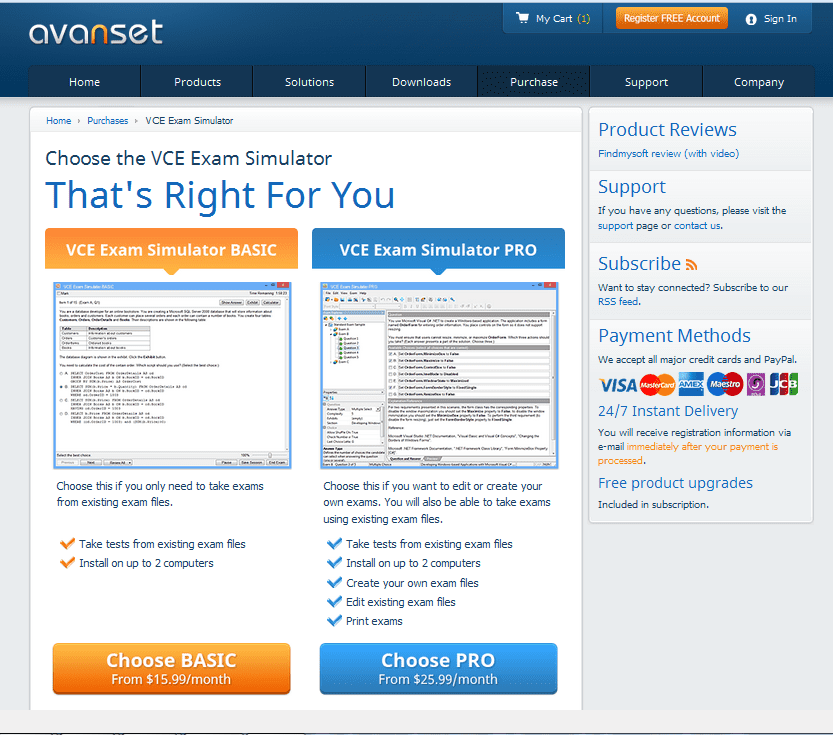 Once you have downloaded and installed your software, and activated your subscription, you can proceed to opening VCE Manager. You will see the box where you should add your VCE files which you are going to open in VCE Manager: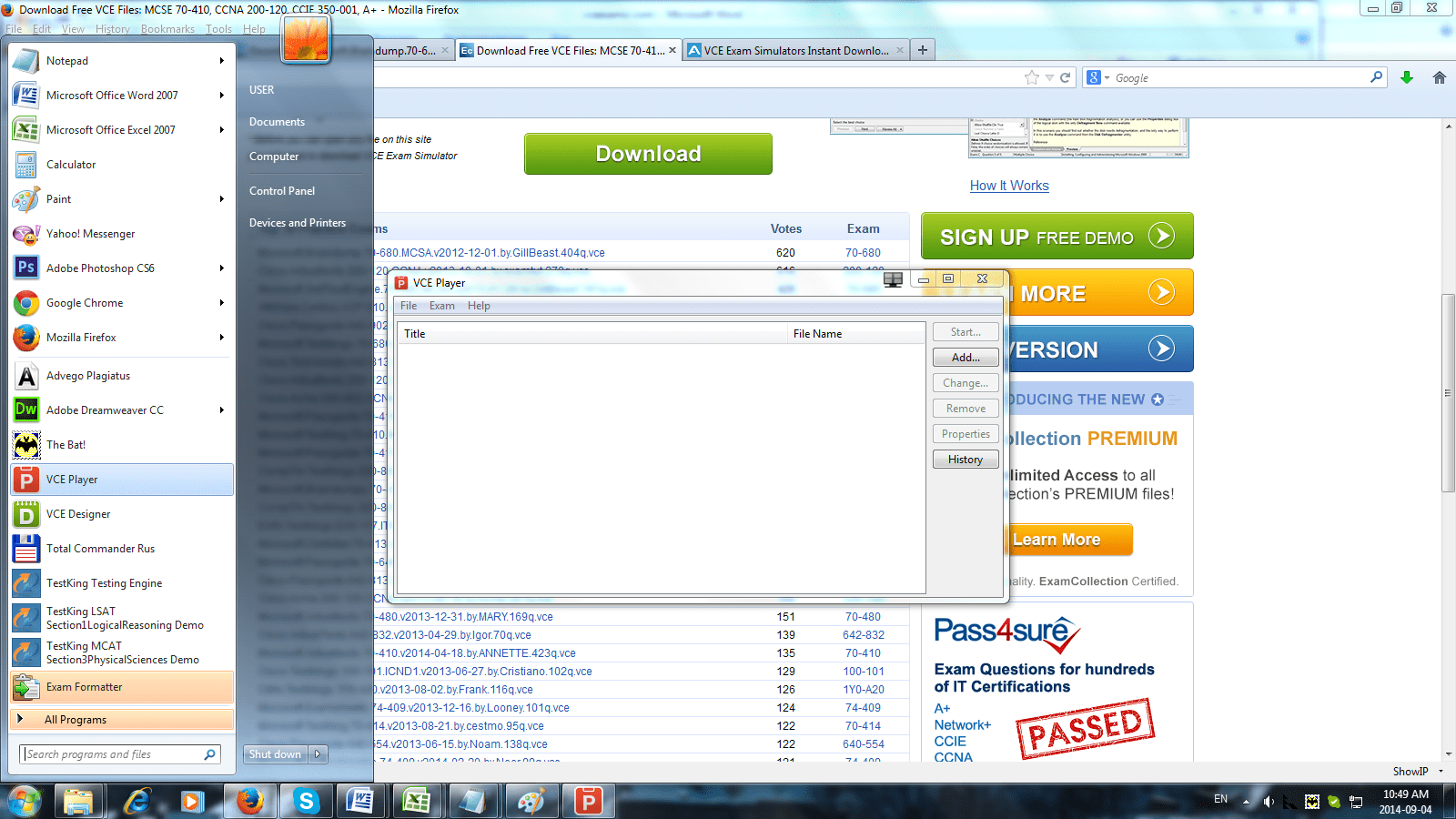 Browse your files (you should have some VCE exams saved on your hard drive):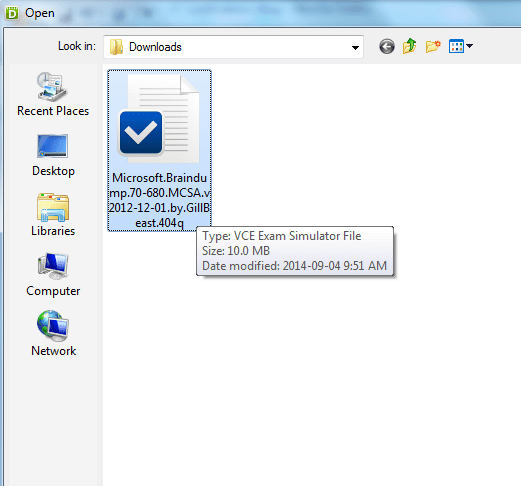 Once added, the exam will appear on your VCE Manager file list. You can add more VCE exams to your VCE Manager if you need to. Choose the file you want to open and click Start.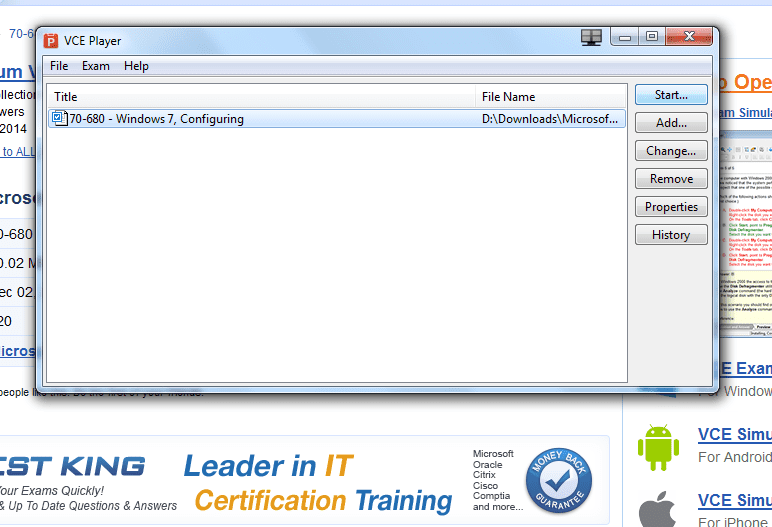 Next, VCE Manager will ask you to set some properties for your test session. These include exam time limit, the areas you want to focus on (if the exam consists of more than one section), etc.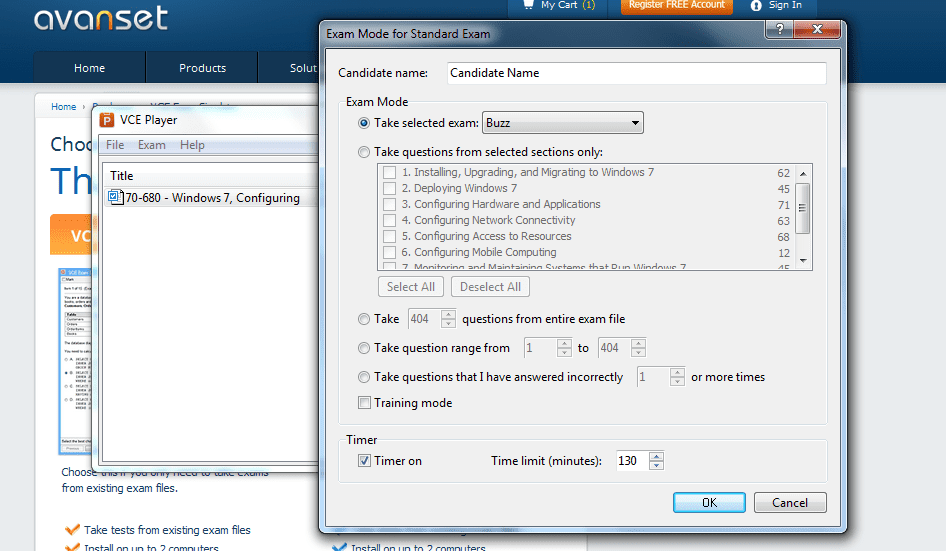 Now it's time to start your testing session. Depending on the properties and content of your exam, the questions may look quite different. VCE Manager supports a variety of question types, so you won't be limited to the popular multiple choice format - there's a lot more available. Moreover, once you download VCE Manager, you can open VCE exams that also include images, like this one below:
VCE Manager also supports a convenient option of hiding/showing the answer, so it can also be used as a learning tool, where you can see exam answers without attempting to take the test. To show answers, click the button in the upper right corner of your VCE Manager: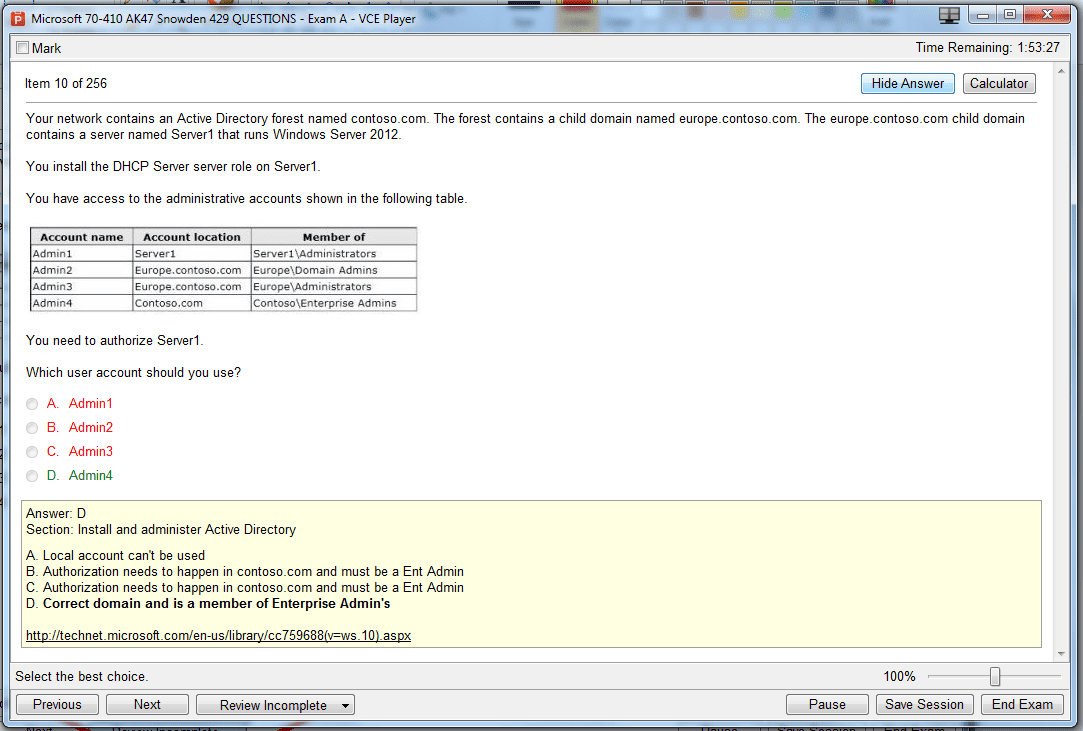 To review your answers, or simply come back to a question later, you can either mark the question, or choose which questions you would like to review in the VCE Manager window: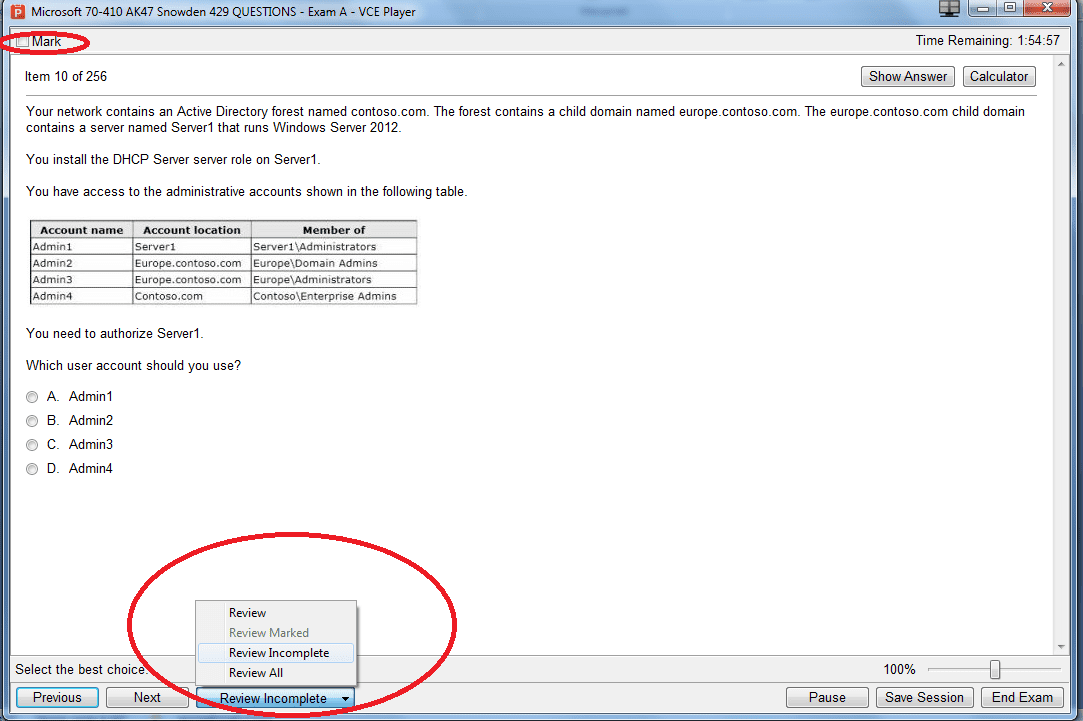 At the end of your testing session, you will get your score report. Here' we still have a long way to go: